Welcome to YES! Colour Engineered Timber flooring, located at 216 William st Woolloomooloo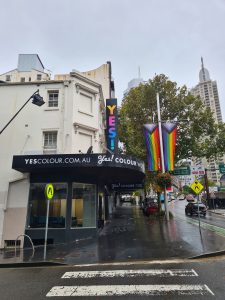 YES! Colour products provide good points of difference to other pre-finished flooring systems on the market.
YES! Colour Engineered timber floors are manufactured locally in our Sydney production facility.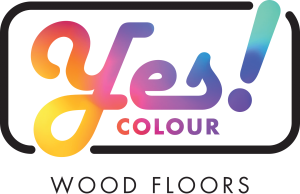 With local production, we can therefore reduce project lead times, offer a tailored product for your project requirements, and we can offer total product customisation.
Our range of products can be flexible in terms of texture, colour, and sheen level to suit the project, as can be the number of protective coats of oil. This can all be completed at a local level, in a very short timeframe.
Residential and Commercial supply of YES! Colour Premium Oak Flooring
YES! Colour is currently supplying flooring to both residential and commercial building projects in New South Wales
The location of our production facility improves customer care and responsiveness.  Product lead times are reduced in line with Local manufacturing and we can produce any colour, texture and finish sheen level, such as gloss satin or matt. We are an Australian company manufacturing YES! Colour timber flooring in Australia.
UV Oil Technology
All YES! Colour products are manufactured using Low VOC, High quality, UV cured Oil technology.
The YES! Colour UV Oil bonds with the wood fibres on a molecular level and case hardens to create the best of both worlds, the amazing look and feel of a high-end Oiled Floor, with the durability you would expect from UV Curing technology.
Over time, unlike other coating systems, UV Oil will develop in colour, an enhancement of its own unique Patina, a development of colour that is limited to Oil finishes.
Additionally, this special Oil has the ability to be maintained with a regular care package that will extend the lifespan of the floor for many years beyond the standard 25-year structural warranty.
High Grade of European Oak
The grade of European Oak is important because it references the number of knots and natural features in the wood itself.  This is a big consideration when thinking about the overall appearance of the floor you want.
Our Oak has high grade of clarity, and less natural imperfections, such as Knots, Checks and Cracks.
YES! Colour M2 range of European Oak is 90% clear of knots and has few perceptible checks, cracks, filled knots and natural marks.
YES! Colour Engineered Oak boards come in three distinct styles.
We supply Engineered flooring in Planks (floorboards) Herringbone, and Chevron.
Our range all has a 4ML wear layer of high-grade European Oak, onto a high-quality Plywood subbase. The mechanical joint is a tongue and groove for simplicity of installations, and we provide customer support with installations. Our installer guide are written by installers, in easy to understand terms.
Lead times are quick and delivery is available Australia wide.