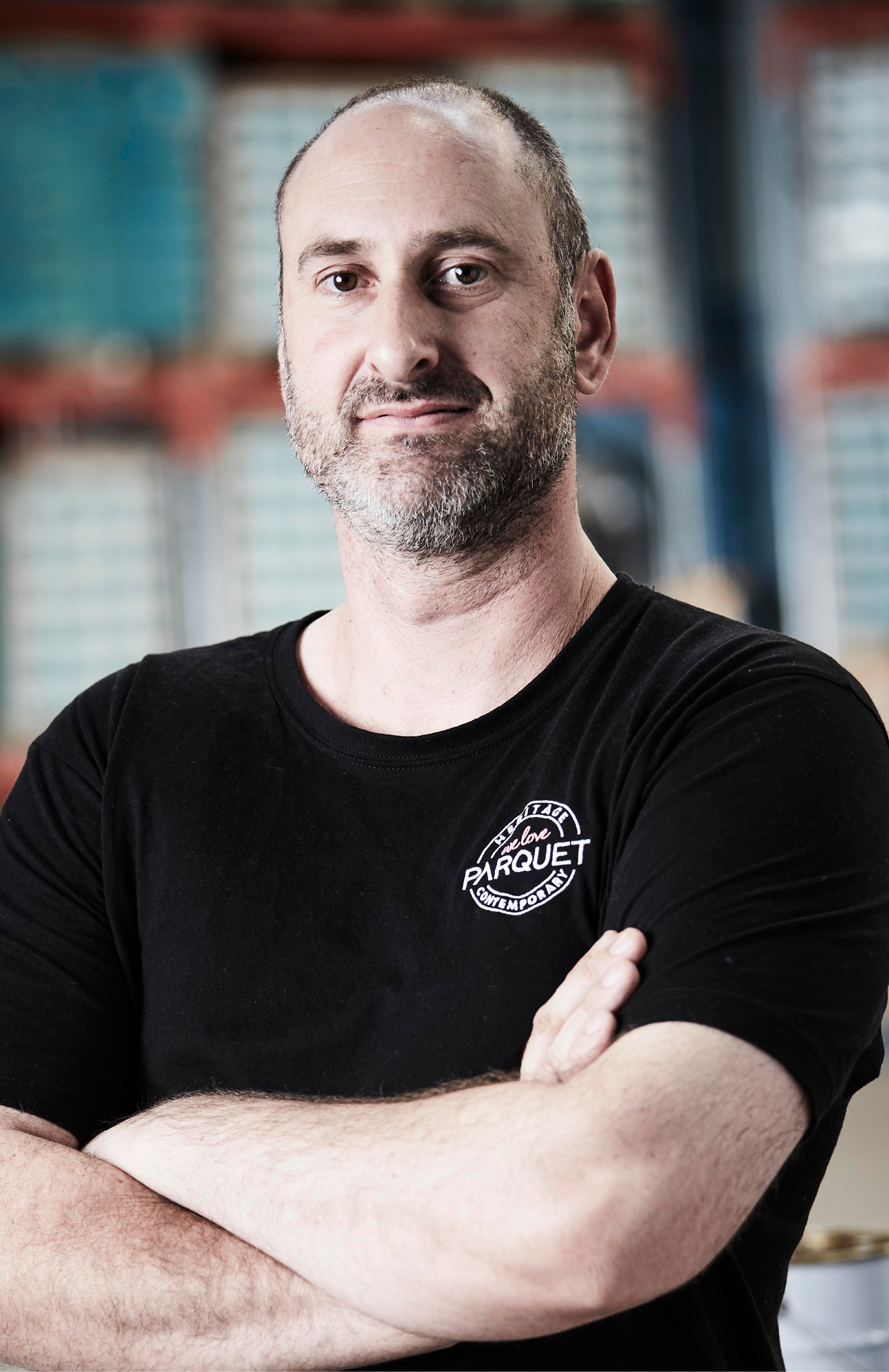 Ivan has nearly 20 years' experience in wood flooring, dating back to 2004. He has the following areas of expertise:
• Flooring technology
• Wood finishing technology and applications
• Wood colouring systems
• Acoustic systems for wood floors
• Training and assessment
• Project planning and implementation
Ivan is a third-generation Parquetry installer. The family tradition in parquetry goes back to Fred Greaves. He started working with Parquetry in England in 1959. He learnt his trade working for Greaves Parquetry, who operated in the Sydney region for more than 45 years. Ivan began working in the family business in 2004.
"I was fortunate to be apprenticed to Terry and Chris, to learn the techniques of the trade and keep the same dedication to detailed workmanship. Wail and I are continuing those high standards of expertise and respect for the integrity of the timber with We Love Parquet." Ivan Kirton
Ivan is qualified to do all aspects of Wood Flooring work, he holds specialist qualifications in Wood Finishing (Furniture Finishing) and Flooring Technology (Timber flooring). Ivan also developed and taught the Flooring Technology (Timber flooring) curriculum at Lidcombe TAFE for two years and is thus well versed in the technical aspects of wood flooring technology.