The great hall at Parliament house in Canberra is pictured below.
This is a special space designed for events and celebrations, and features a special Parquetry floor, as pictured.
See the Parquetry wood floors. They are fit for purpose for the space, as Solid Block Parquetry can be refinished and refurbished many times in its life.
The wood looks to be Jarrah, a native Australian specie, with an inlay of Spotted gum, another Australian Specie.
The maintenance of this floor will be important and maintaining this floor is something best left to professionals. We love Parquet have experience in this area, if you wish to know more, you can call us or see our website.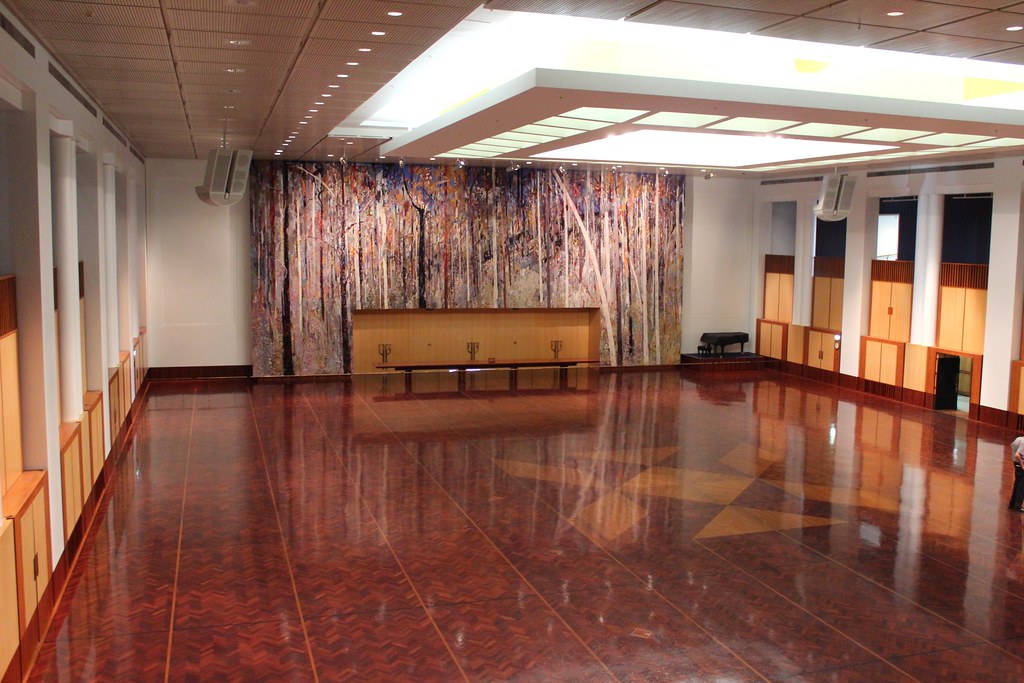 You can find out a lot more about the space, and its use, here. https://en.wikipedia.org/wiki/Government_House,_Canberra
There is a renowned tapestry in the space that is worth looking into here. https://www.aph.gov.au/Visit_Parliament/Art/Top_5_Treasures/Great_Hall_Tapestry