Providing a traditional feel, yet with a classic design that adds warmth and luxury to modern living spaces — We Love Parquet's herringbone flooring is masterfully cut, fashioned, and installed to deliver the ultimate in flooring opulence.
Available in a vast array of colours and offered in either solid or engineered formats — our expertly crafted herringbone floors will add an element of grace and charm to your home.
The History of Herringbone Parquet Flooring
With a history associated with the greatest empires on the planet — it's unsurprising that herringbone parquet is synonymous with privilege and sumptuousness.
The earliest examples of this timeless design, echoing the skeleton of the herring fish, appear in the jewellery and statues of the Ancient Egyptians, from 2000 BC through to 100 AD. Thought to be a 'divine' pathway to the gods, this pattern typically adorned artefacts and icons of the deities Thoth and Anubis.
However, it was the mighty Roman Empire that appreciated the practical aspect of herringbone groundwork over its aesthetic and religious nature.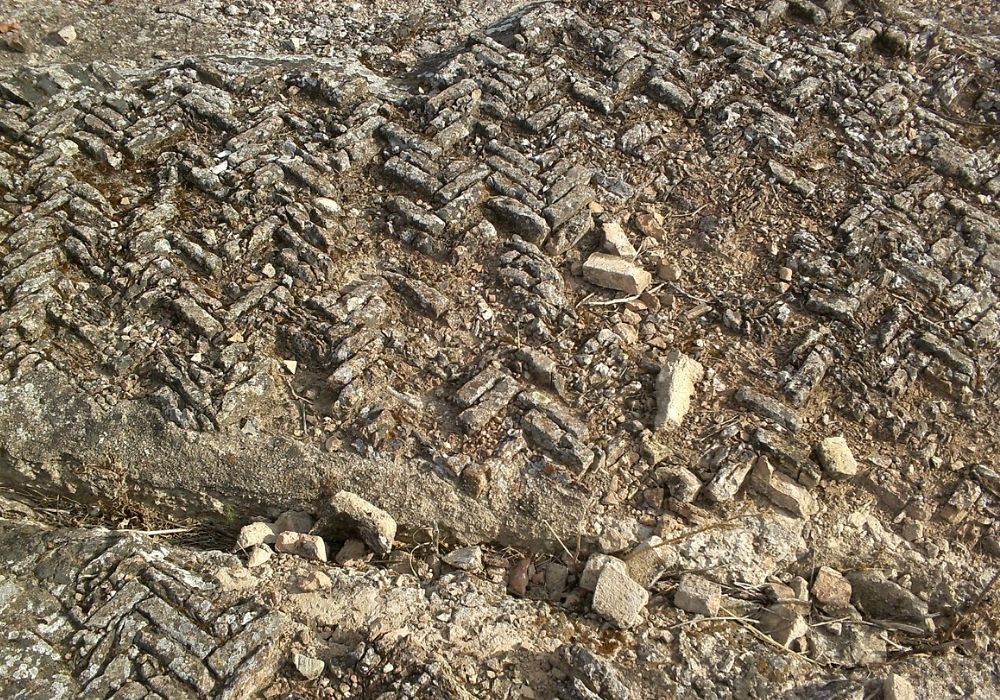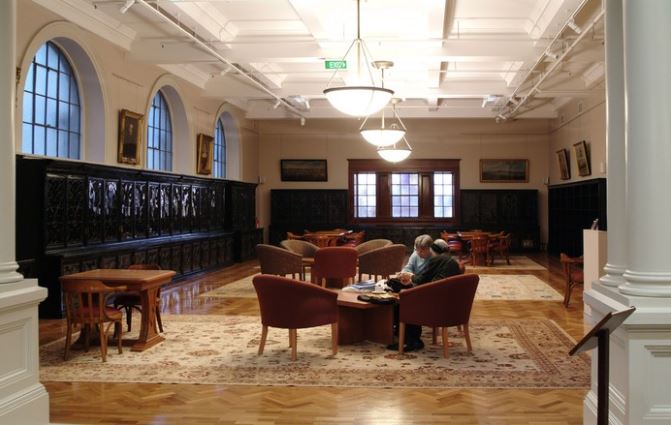 Known by the Romans as opus spicatum — translated as 'spike work' — these artisans from antiquity understood that this construction pattern was inherently robust and stable, minimizing movement and dislocation of the bricks as horses, pedestrians, and chariots passed over it.
Yet, despite a history dating back millennia, herringbone didn't appear in parquetry until the 1600s — when decadent French royalty began to utilize this design to adorn their lavish palaces.
Today, you can see remarkable examples of herringbone parquet floors in the Francis I Gallery, Château de Fontainebleau, France — and much closer to home in the Mitchell Library Reading Room, at the State Library of New South Wales
Call Our Experts Now to Explore Our Engineered Herringbone Flooring
The Herringbone Parquetry Pattern
The key feature of the herringbone design is its 90-degree construction.
Unlike chevron parquetry — where the ends of the timber pieces are cut at 45-degree angles — herringbone remains as a single rectangular soldier, and laid at a right angle to its fellow blocks. Thus creating a distinctive 'L' shape, unlike the 'V' design of chevron.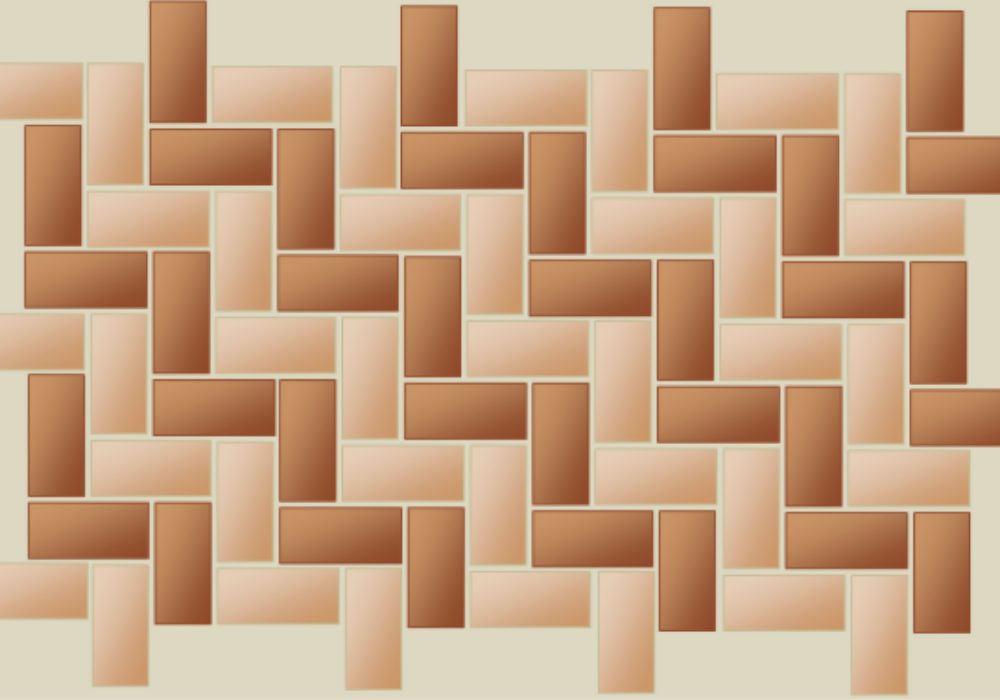 90 Degree Herringbone Bond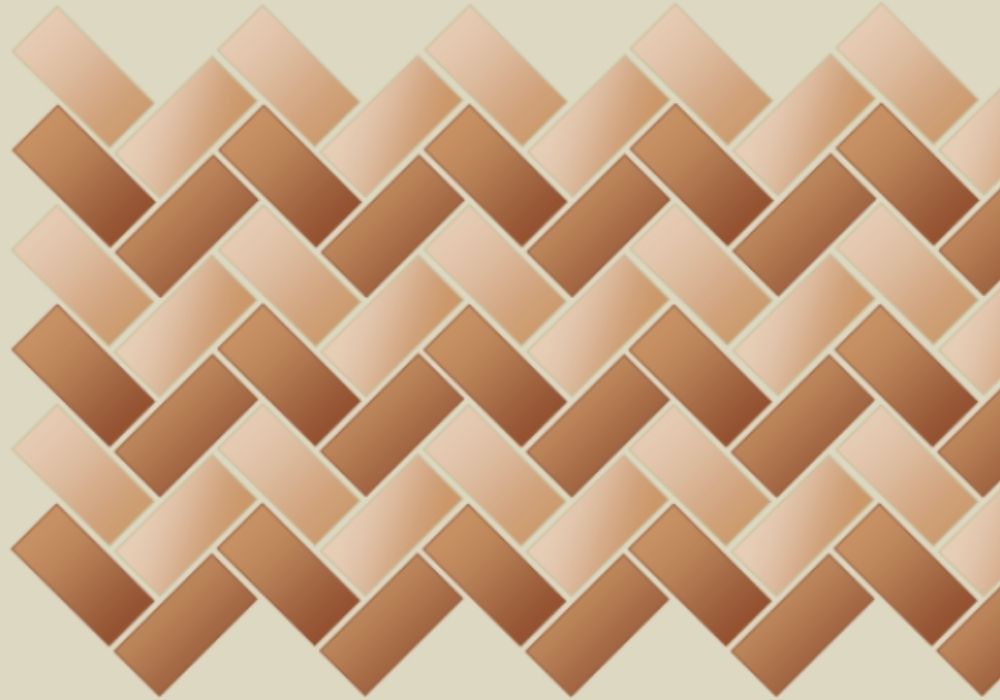 45 Degree Herringbone Bond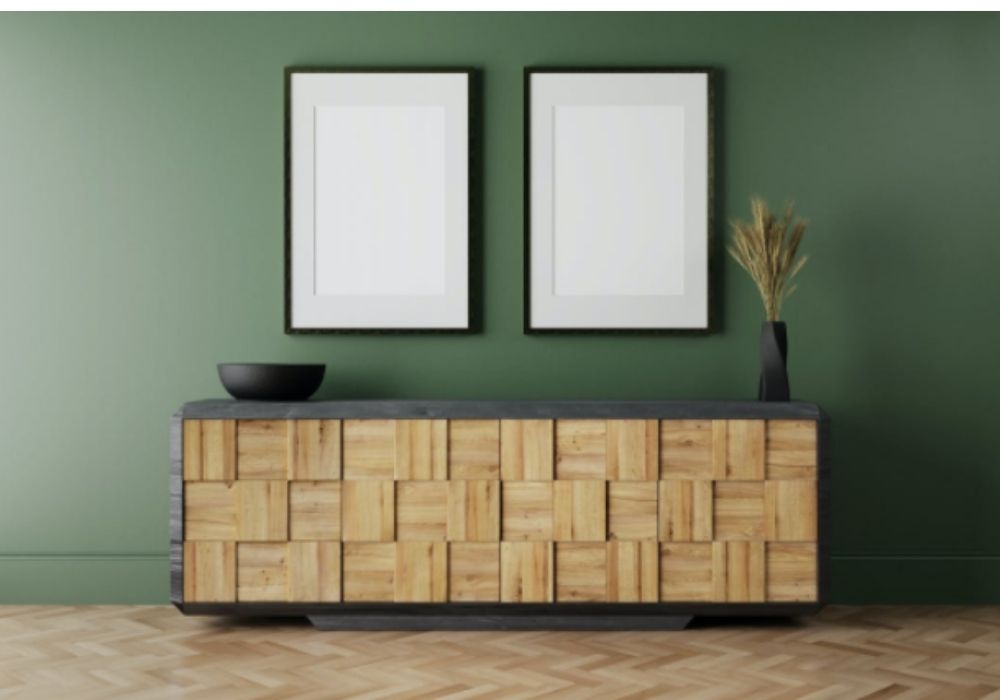 Which Rooms Are Suitable for Herringbone Parquetry Flooring?
Striking and bold, the versatile nature of herringbone parquetry means it can be utilized in all areas of your home.
That said, at We Love Parquet, we believe you should consider the following factors when choosing solid or engineered herringbone flooring.
In our opinion, it's a misnomer that herringbone is overly 'busy' for small living spaces — in fact, we consider it the opposite. As your eye is drawn to the bold 90-degree angles of the pattern, it makes an optical illusion that conveys a larger area — hence making the design excellent for more compact areas.
In expansive living spaces, the pattern can be broken up with furniture and rugs. However, a more attractive solution is to soften the geometrics with a herringbone with border ornamentation — a facility offered by our installation experts at We Love Parquet.
Think about the ambience you want your engineered or solid timber flooring to generate.
The uniform, right angles of herringbone give a heritage and classic feel — harking back to the luxurious floors of palaces, libraries, historic government buildings, and stately homes. However, if you're looking for something a little more modern and arresting in your home, it might be worth considering a chevron pattern instead.
If your wallpaper, tiles, curtains, rugs, and furniture already include a herringbone pattern, or indeed bold geometric angles — consider how the addition of a herringbone parquetry floor will suit your furnishings.
Herringbone creates a gorgeous focal point. Many designers choose the flooring first, then select the appropriate furnishings to suit the feel and look of the space they want to create.
Conversely, you can always consider straight board timber parquetry, amongst other patterns, species and shapes
Contact Us to Explore our Solid Herringbone Oak Floors, Sydney
Vintage or Modern Herringbone Parquetry
Perhaps one of the most rewarding characteristics of herringbone floorboards and blocks is that they're equally suited to 21st century new builds as they are to vintage properties.
Its straight, regular, right angles complement minimalist, contemporary aesthetics equally as gracefully as they do vintage architectural features.

Engineered Tongue and Groove Herringbone Flooring
In addition to We Love Parquet's solid block timber, we also offer as an alternative expertly crafted engineered herringbone solutions.
Lovingly pre-finished in our own Sydney factory, these boards exhibit the grand elegance of the solid format, but with cleaner installation, a greater choice of colour options, and at a more pocket-friendly price point.
Exhibiting a sumptuous layer of European oak masterly applied to a substratum of
exclusive optimal-grade plywood — our engineered herringbone flooring displays an indistinguishable grace and charm to their solid siblings, while possessing an inherent resistance to thermal expansion and contraction issues.
Furthermore, our engineered herringbone parquetry boards have the benefits of:
Ageing gracefully as the year's pass.
Proficiently pre-finished in our Sydney factory.
An affordable option to solid block herringbone.
Straightforward and low-mess installation.
Can be floated above existing floors.
Wide choice of colours — including bespoke hues.
It can be installed and walked upon on the same day.
Minimum lead time.
Meeting strict Australian sawed mill standards.
Impregnated with a life-extending oil-based UV lacquer.
Minimum of maintenance.

Call Our Experts Now to Explore Our Engineered Herringbone Flooring
This error message is only visible to WordPress admins
Error: No posts found.