Quality Engineered Wood Flooring
Sydney's Own Quality Timber Engineered Floors
Superior quality.
Custom-made engineered wooden floors.
Locally finished custom colours.
Expansive range of styles and colours.
Sustainable engineered hardwood flooring.
Styles of Engineered Floorboards Available:
Chevron engineered flooring.
Herringbone engineered flooring.
Floorboards/straight plank flooring.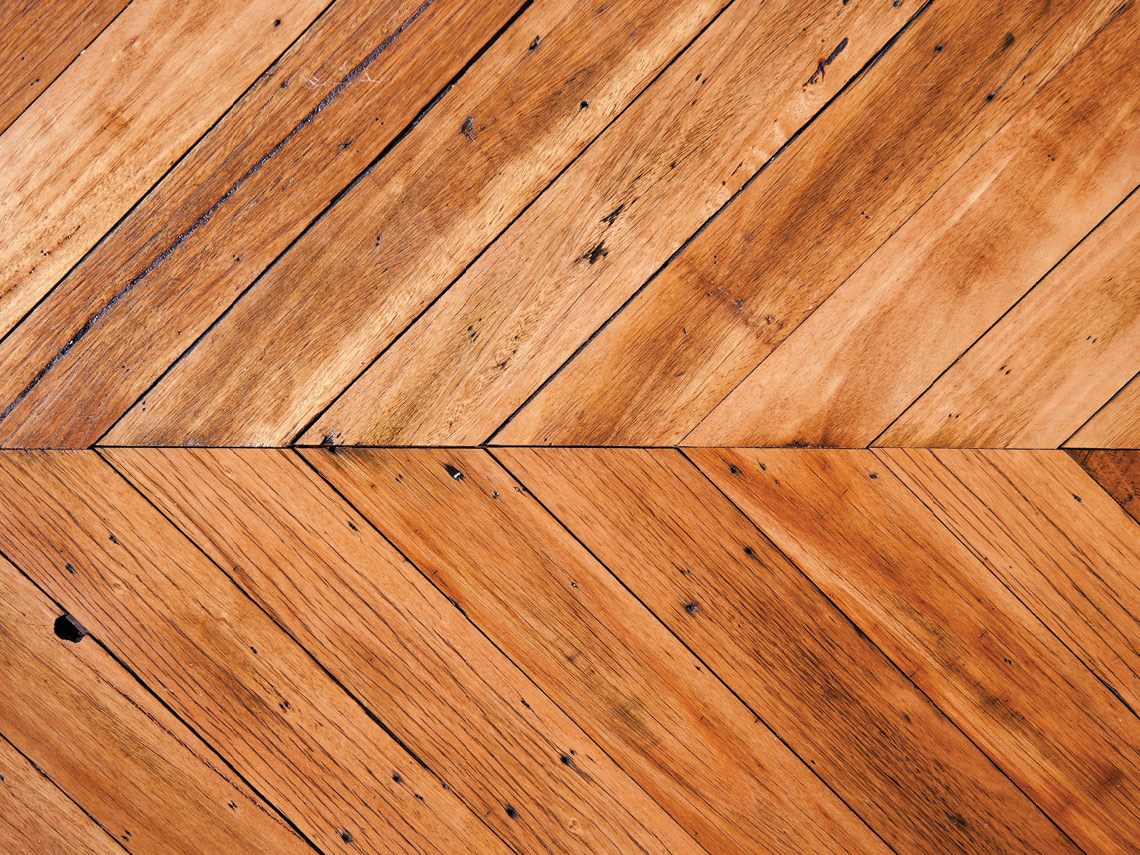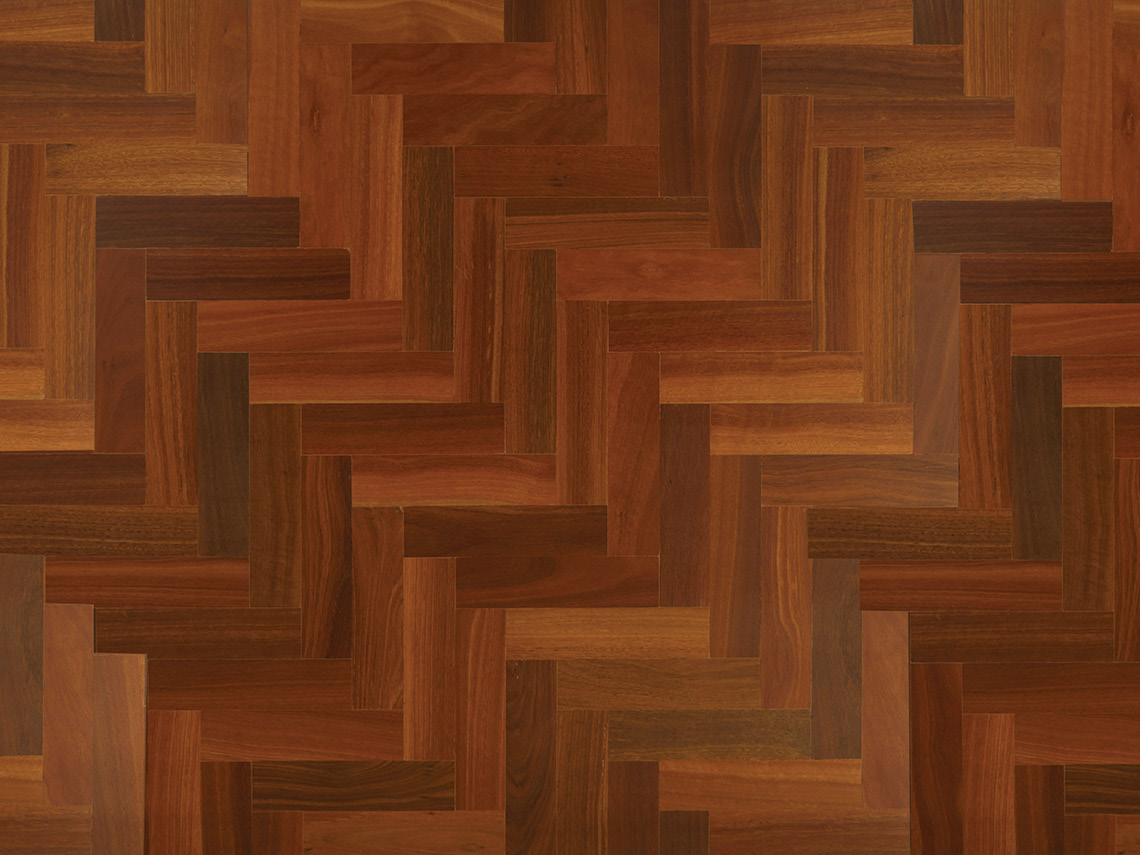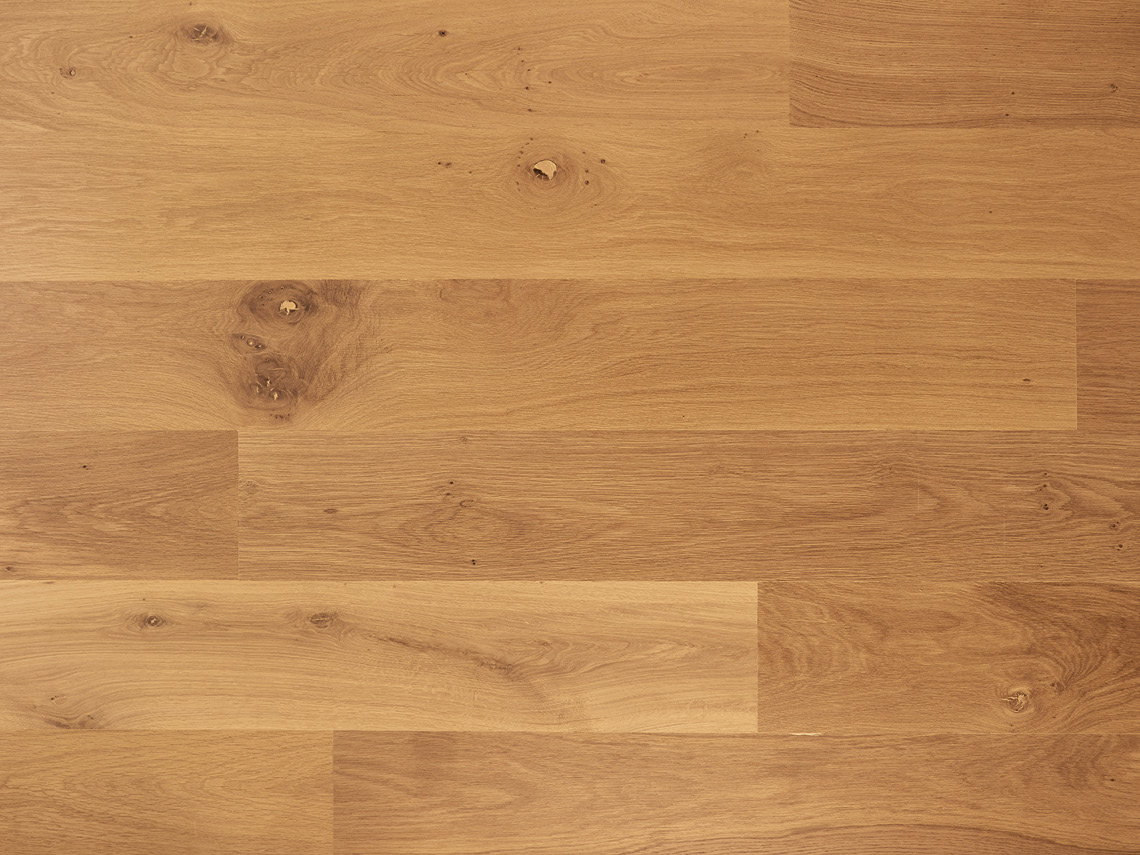 Order a Free Sample of Engineered Wooden Flooring From Our Range
Colours of Prefinished Engineered Hardwood Parquet Flooring Available
Colours of Prefinished Engineered Hardwood Parquet Flooring Available
Clear.
White.
Grey.
Walnut.
Our range is rapidly expanding to include custom colours — permitting you to perfectly complement your home decor choices with the consummate engineered wood flooring hue. Contact us today to discuss our ever-broadening spectrum of tones.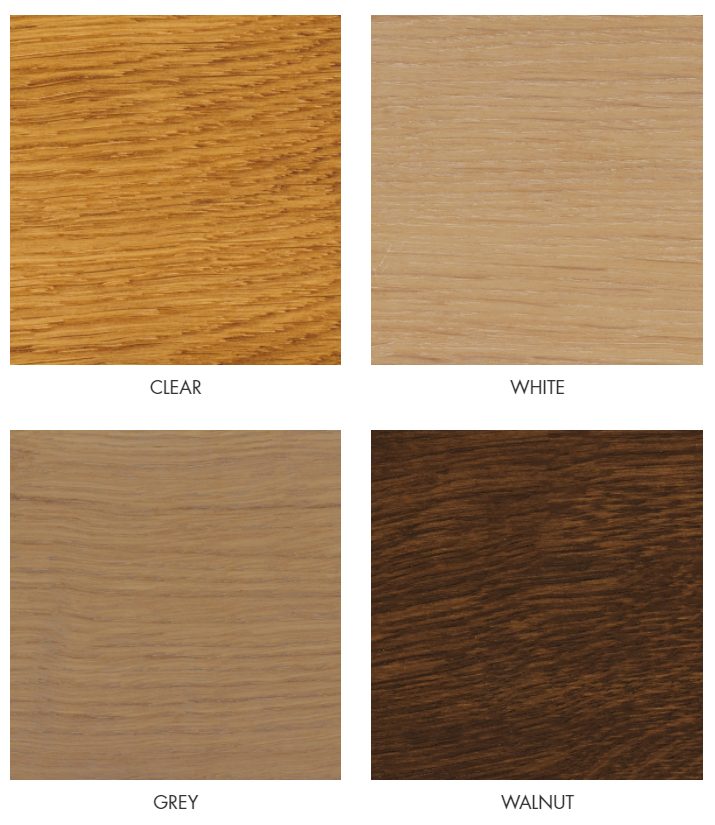 Learn More About Our Engineered Floors Sydney Pigmented Oils
Prefinished Engineered Floorboards
Beautiful, hard-wearing, and affordable — our exquisitely engineered timber flooring Sydney boards add warmth and an element of opulence to your home. But, exactly what is engineered timber flooring?
It's the classic look of solid wood floors, but enjoying a swifter and cleaner installation process without the deluxe price tag.
And, the premier allure is — you can still savour the charm of a genuine wood finish.
Our engineered timber flooring boasts an eye-catching layer of European oak expertly crafted onto a bed of premium-grade plywood, providing a sumptuous veneer that doesn't inherit the contraction and expansion issues concomitant to solid wood formats. Furthermore, with our options available pre-finished, it can be laid and walked on — without sanding, varnishing, or painting — the same day.
Why Engineered Floors by We Love Parquet?
It's engineered wood, masterfully fashioned in your own backyard by Australian artisans.
Opting for We Love Parquet's engineered flooring Sydney solutions yields not just the benefits of supporting local business and the national economy, but also has the rewards of:
Quality
With a proud parquet history extending back over three generations, we have the experience, attention to detail, and pride in our personal service that guarantees the ultimate in craftsmanship. Furthermore, all our materials are meticulously selected for their durability, elegance, and sustainability.
Using finely pigmented Rubio Monocoat Oils to penetrate deep into the wood, our engineered oak timber flooring has a rich, natural colour that will develop a French-polish finish over time. And, as long as you impart a little TLC with maintenance oils, your flooring will last for years.
Surety of Colour
By selecting one of our pre-finished engineered wooden flooring boards, you're assured that your chosen hue is the colour that will grace your property's floor. Our flooring tones are standardised across the range.
Furthermore, if our selection of hand-picked pigments is not to your particular taste — speak to us. Our team of artisans can discuss your requirements and craft a custom colour to perfectly meet your specifications, for a small deposit.
And, as the year's pass, your engineered wood parquet board's appearance will intensify. As a living and breathing medium, the wood will develop an elegant patina as it ages — adding depth and character to the colour tone, accentuating its luxury feel.
Fuss-Free Installation
Cut-to-size, our engineered wood floorboards are delivered to your property ready to be installed. Pre-finished, there's no requirement for messy, time-costly, and dust-creating sanding, and can be floated on top of your existing floor — meaning no adhesive.
Furthermore, our engineered wood floors are less susceptible to thermal expansion and contraction than solid flooring, in certain circumstances, such as thermally heated subfloors. This dimensional stability ensures that over time, the boards remain consistent and level underfoot, shielding from buckling, and preventing bothersome creaks.
Custom Made
Your home is more than just a space to live.
At We Love Parquet, we understand that it can also be a work location, a family abode, and an entertainment space. Furthermore, we grasp that everyone has individual aesthetic tastes and preferences. One-size-fits-all isn't in our vocabulary.
The seduction of our European oak engineered flooring is that it's extraordinarily customisable. Whether you're choosing the timber for your little one's playroom, a home office, living or dining room — our comprehensive options of styles, finishes, and colours mean you can handpick the consummate engineered timber flooring for you and your loved ones' abode.
Affordability
By utilizing a veneer, as opposed to a complete solid section, our engineered hardwood timber flooring ensures that costs are minimized. This results in the same resplendent finish and durability that's inherent to solid flooring — but without the unpalatable price tag.
We Love Parquet Also Offer Unfinished Engineered Timber Flooring
If you're seeking added versatility in your engineered timber flooring options — We Love Parquet can also supply unfinished boards. Like the finished format, they feature a rich layer of solid oak upon a bed of premium ply — but lack stain, lacquer, or varnishes.
As such, the boards can receive their final sanding and coat while in-situ — allowing you to colour the durable flooring to perfectly complement your current home decor.
Opting for our luxurious unfinished oak provides the benefits of:
Elevated tailorability and customisation.

More affordable than finished flooring.

No risk of scratching or scraping an existing finish during installation.

Consistent oak colour for hassle-free staining.

Few inherent knots.

Beautiful grain pattern.
Call Us Now To Discuss Our Unfinished Engineered Board Options
Reassuring Warranties and Guarantees
At We Love Parquet, we feel that we deliver the best engineered timber flooring in Sydney — and we proudly stand by that belief.
Not only is our European oak flooring naturally covered by Australian Consumer Law — we also provide our own guarantee of both workmanship and materials. In addition to this valuable peace of mind — as a local company, we're just a phone call away.
As a home-grown business, the manufacture and sourcing of our engineered floorboards, Sydney are strictly controlled by stringent Australian environmental law and guidelines — giving you satisfying reassurance. What's more, buying Australian-made also reduces the carbon footprint as opposed to opting for imported products.
Our engineered oak flooring Sydney floorboards have been meticulously designed to provide years of wear — not just ensuring a long-term, non-disposable solution, but also gaining in character and beauty as the year's pass.
Furthermore, natural timber is both a renewable and recyclable resource — as opposed to potentially harmful characteristics of vinyl and carpets. Finally, wood 'locks in' carbon, reducing the volume in the atmosphere.
Our engineered wood flooring Sydney boards are cut, finished and stained fastidiously in our own factory. This attention to detail ensures that we:
Retail our engineered oak parquet boards at competitive price points.
Ensure that the flooring meets the We Love Parquet high-standard demands.
Provide custom colours.
Offer local and rapid delivery options.
Guarantee little-to-no lead time.
Present you with a product that's engineered in Sydney, Australia.
Reduce damage to the environment.
Call‌ ‌Us Now to ‌Speak‌ ‌With‌ ‌Our‌ ‌Experts‌ About Engineered Wood Flooring
Overseas Engineered Boards vs Our Engineered Timber Flooring
We understand that there are alternative options to our Australian finished engineered wooden boards — most notably, overseas lacquered pre-finished engineered flooring. Similar to our own products, these imported boards offer a cheaper option to solid timber, a rapid installation time, and a choice of colour options.
However, they unfortunately come with the associated disadvantages of:
Cheap and poor-quality wood lacquer finish in some cases.
Not ageing gracefully.
Featuring low-quality wood substrate in some cases.
Typically including no warranty if glued to the floor.
Creating a second-rate and hollow sound underfoot.
Comparably, our oak floors Sydney boast the advantages of:
Elegant and premium appearance and feel.
Being fashioned and applied in Australia for the Australian lifestyle.
Incorporating genuine, high-quality oil-based UV lacquer.
Australian applied materials.
Effortless to maintain.
Ageing gracefully.
Developing an intense and rich patina.
Creating a warm, cosy, and intimate feel for your home.
Having a longer usable lifespan due to the use of maintenance buffing oils.
Being crafted to outperform comparable pre-finished boards.
Having an extensive warranty that's held in Australia.
Who Is Engineered Timber Flooring Suitable For?
Hard-wearing, attractive, and affordable — our engineered oak flooring Sydney products are excellent for both home and contractor applications. Although not an exhaustive list, our veneered timber solutions are as equally suited to builders, architects and designers, as they are to homeowners.
If you're in the competitive construction trade, you understand the challenge of delivering a high-quality build while still completing projects in a time-efficient manner. Our engineered flooring Sydney boards ensure a pleasing finish and permit rapid and fuss-free laying. Using our engineered timber guarantees:
A robust product that's built to last.
'On-time' completion — keeping costs to a minimum and ensuring happy customers.
Affordability — the beauty of solid wood parquet without the cost.
Customisable solutions — a plethora of finish, cut, and colour options, at an additional charge.
You have a vision — but it's not reconcilable with your client's budget. If you're an architect, you know this common quandary — as an artisan, you don't want to compromise, but equally, you can't lose a valuable customer. Our engineered timber flooring Australia products can be the solution.
Indistinguishable from solid wood, our engineered oak parquet flooring will add grace and elegance to your projects, while keeping that job quote within the resources of your customer. Opting to use engineered wood ensures:
Hard-wearing — delivering a high-end finish without a durability trade-off.
A multitude of styles and colours to complement your vision.
Create something unique — a multitude of finishes, hues, raw woods, and combinations promise a greater artistic palette than standard timber.
Call Our Experts to Discuss Your Building and Designing Requirements

We Love parquet also fit and install
The rich, warm, and resplendent appearance of your engineered flooring deserves to be applied with care, attention, and precision. That's why at We Love Parquet we have an accomplished team of craftspersons to ensure that your installation is of an equally high calibre as the timber material itself.
Prior to laying the engineered oak wood flooring, a dedicated consultant will advise you on the pre-installation steps you need to take. After that, it's all in our hands.
With experts that understand the characteristics of timber — and the value of your living space — We Love Parquet will attentively install your floor, ensuring the perfect fit, finish, and with the minimum of mess and inconvenience.
And, once your home is enriched with your new wooden flooring, its pre-finished nature means you can walk on it immediately.
Click Here for More Information on Our Installation Process

Why We Love Parquet Are Offering Prefinished Engineered Wood Flooring
With experience hailing back over three generations, at We Love Parquet our priority has always been to provide elegant and premier-grade wood flooring to grace Australian homes.
Over recent years, as environmental concerns have elevated, deserving attention has been paid to the sustainable and carbon-locking characteristics of natural timber products. This has led many consumers to search for renewable wood flooring options — but at a price more pocket-friendly than solid timber.
Engineered boards are the natural choice, but with an abundance of low-quality, overseas-finished products flooding the market — the typical Australian homeowner had few viable or worthy choices. Hence, We Love Parquet decided to provide property owners with the affordable and environmentally-friendly product they deserved.
Utilising our extensive experience of solid woods, we ensure that homeowners can enjoy exquisite prefinished engineered timber flooring that:
Offers an affordable high-quality option over solid timber floors.
Adheres to more stringent safety standards than overseas products.
Undergoes strict finishing quality control procedures.
Promises greater durability than overseas-finished flooring.
At our Sydney factory, once we receive the raw-engineered boards, we meticulously pre-finish them with the colour tone you request — even bespoke hues. This allows you to have a unique floor solution personal to both your preferences and to match the decor of your home.
Being local, we promise rapid turnaround capabilities, meaning you're not waiting on disappointing and lengthy lead times — whether you're a builder, architect, designer, or homeowner. Furthermore, with Ivan Kirton, one of the founders of We Love Parquet being a respected trade French polisher, each engineered board is treated with the respect it deserves, whether it comes to preparation, treatment, or staining.
Engineered Hardwood Flooring FAQS
Where to Buy Engineered Hardwood Flooring?
Visit our showroom at:
Potts Point
Shop 1
193 Victoria St
Potts Point NSW 2011
Or alternatively, call us to speak to one of our experts
What is the difference between solid vs engineered floorboards?
Solid flooring is, as the name suggests, created from one block of a specific timber species. Engineered floorboards feature a top layer of hardwood seated on a bed of premium-grade plywood.
What Are Engineered Timber Floorboards Suitable For?
Engineered hardwood flooring is an affordable alternative to solid timber boards and parquet. Robust and durable, yet with exquisite and eye-catching appeal, it's suitable for use throughout homes and offices — and is ideal for builders, architects, designers, and homeowners.
Is Engineered Wood Parquet Flooring Durable?
Yes. At We Love Parquet, our engineered boards boast a robust yet beautiful hardwood layer that will withstand years of footfall. Pre-finished in our own Sydney factory, we carefully treat the timber to prevent moisture ingress, degradation, and insect damage.
What are the Different Engineered Timber Flooring Finishes?
Our range of engineered boards are available in a multitude of styles and tones.
Our laying options include classic floorboards, herringbone, and chevron engineered wood flooring. And, in addition to We Love Parquet's popular hues of clear, white, grey, and walnut — we can also craft bespoke custom colours to your requirements. Contact us for details.
Can Engineered Timber Floorboards Get Wet?
Yes. Our timber boards are pre-finished and treated to prevent moisture ingress. Furthermore, being less susceptible to thermal expansion and contraction than solid parquet, the risk of engineered flooring buckling is reduced.
Talk to the flooring professionals We Love Parquet, to find out more about engineered wood flooring and installation. Visit our showroom or get in touch with Ivan on 1300 467 277.
Alternatively, leave your details via the website's contact page and we'll get back to you as soon as possible.