Unfinished Engineered Oak Flooring
Durable, beautiful, and elegant — our hand-crafted unfinished engineered oak flooring delivers the exquisite appearance of solid wood, yet with a more rapid installation process and at an affordable price point.
And, being raw oak flooring, it's pleasingly versatile.
Delivered without stains, sealers, or varnishes, it has the flexibility to be finished in-situ — permitting you to colour and fashion the timber to suit your home decor or design theme.
Unfinished Engineered Wood Flooring Styles:
Long and Narrow Herringbone Oak Planks Parquet.

Long and Narrow Chevron Oak Planks Parquet.

Long and Wide Oak Floor Planks.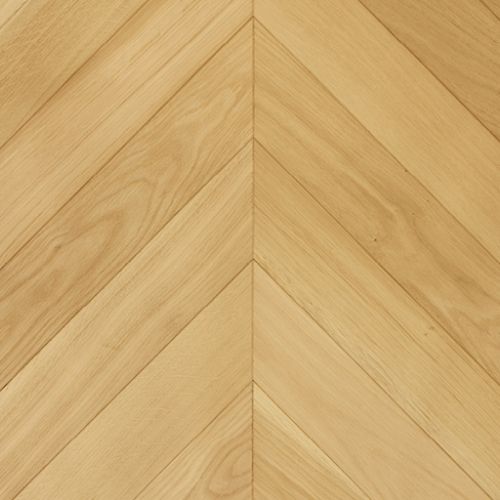 LONG AND NARROW HERRINGBONE OAK PLANKS
Technical: 600 x 90 x 15(4) European Oak Boards,
ABC grade, Micro-bevel 0.864m2/Carton
16 Pcs/Carton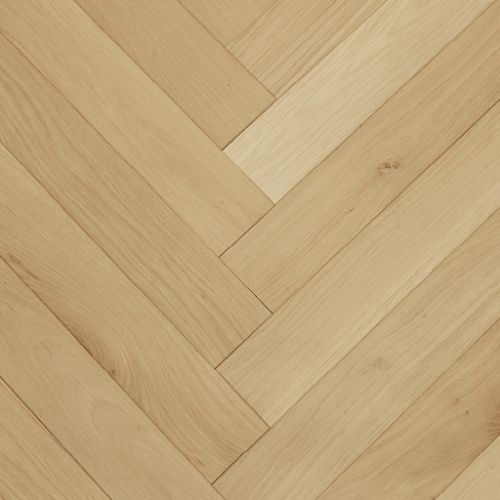 LONG AND NARROW CHEVRON OAK PLANKS
Technical: 810 x 90 x 15(4) European Oak,
ABC grade, Micro-bevel 1.166m2/Carton
16 Pcs/Carton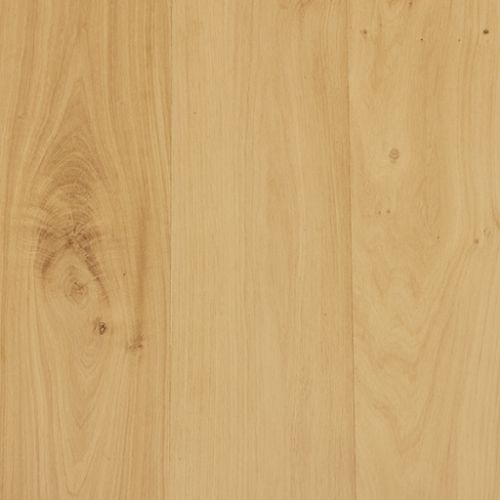 LONG AND WIDE OAK FLOOR PLANKS
Technical 190 x 1900 x 15(4) European Oak,
ABC grade, Micro-bevel 2.888m2/Carton
8 Pcs/Carton
Order a Free Sample of Unfinished Engineered Flooring Now
Raw European Oak Engineered Flooring
Our 15mm unfinished engineered oak flooring showcases a layer of European oak professionally crafted onto a robust bed of high-specification plywood. 
While providing a similar sumptuous countenance to that of solid oak — it has the advantages of being:
A more affordable choice than solid block timber.

Installed in a variety of pattern options — including European oak

herringbone

and European oak

chevron

.

Sustainable.

Wood that grows in beauty as the year's pass.

Less susceptible to

contraction and expansion

issues than solid floors in some situations. 

Custom-made.

Delivered with a reassuring guarantee.

Low on knots.

Little-to-no lead time.
Call Us Now to Discover the Benefits of Engineered Flooring
Why Unfinished Engineered Hardwood Flooring?
We Love Parquet's engineered oak flooring is inherently versatile — in the unfinished format, it adds an extra dimension of tailorability.
Providing a blank canvas to your home, our unfinished oak flooring can be stained, coloured, or lacquered on your property. Although, should you wish to opt for pre-finished boards — including bespoke colours — we can also supply this format.
The benefits of opting for our engineered raw oak floor boards include:
Why Engineered Floors by We Love Parquet?
It's engineered wood, masterfully fashioned in your own backyard by Australian artisans.
Opting for We Love Parquet's engineered flooring Sydney solutions yields not just the benefits of supporting local business and the national economy, but also has the rewards of:
Limitless Customisation
It can be challenging to visualise whether pre-coloured flooring will harmonise with your current home decor or style theme. While it may appear to be a perfect accompaniment when viewed in a showroom — in situ, it may be less than ideal.
Opting for our unfinished oak engineered wood flooring allows you to tailor your new boards with stains, sealers, or lacquers post-installation — to complement your home's current design scheme.
Only Fine Sanding Required
When you buy oak planks in unfinished form from We Love Parquet, we've already done the hard work for you — the boards leave our Sydney factory with the majority of splinters, imperfections, and timber shavings removed.
This means that once installed, the boards require minimal sanding to achieve a perfectly smooth finish that's stain, lacquer, or colour ready.
Installation Reassurance
While comprehensive precautions are taken during installation, accidents and mishaps can occur — knocks, bumps, scratches and spills, events that would normally mar the appearance of pre-finished flooring. This is particularly an issue on vibrant construction sites or home renovations.
Choosing to buy oak flooring in an unfinished format permits you to straightforwardly rectify these issues through sanding and staining.
Even Oak Colour
As Sydney's premier oak flooring supplier — we ensure that we only provide the most immaculate of boards. The genuine wood finish on our unfinished engineered timber has been expertly curated by our team of artisans — with an intense focus on even colour.
Hence, whether you choose to stain or lacquer your new boards, you will enjoy a consistent finish — growing in intensity and depth as the wood matures.
Few Knots and Attractive Grain
At We Love Parquet, our reputation as a pre-eminent oak plank supplier is reflected in our superior engineered boards.
With few displeasing knots and boasting a majestic and bold grain, our unfinished flooring will add an air of luxury to your home decor — irrespective of whether you opt for a stain or lacquer finish.
Call Ivan Kirton on 1300 467 277 to talk about the versatility of unfinished European Oak Flooring.
Speak to Our Unfinished Floor Board Expert
Ivan Kirton — a third-generation installer of parquetry — is We Love Parquet's resident unfinished engineered flooring expert. With practical, hands-on experience, a love of all things timber, and an eye for detail — he will work with you to find the perfect unfinished flooring solution for your home or business.
Phone 1300 467 277 to discuss your requirements. Alternatively, call into our showroom at Shop 1, 193 Victoria St, Potts Point and talk to Ivan Kirton personally to explore our range of hardwood flooring.